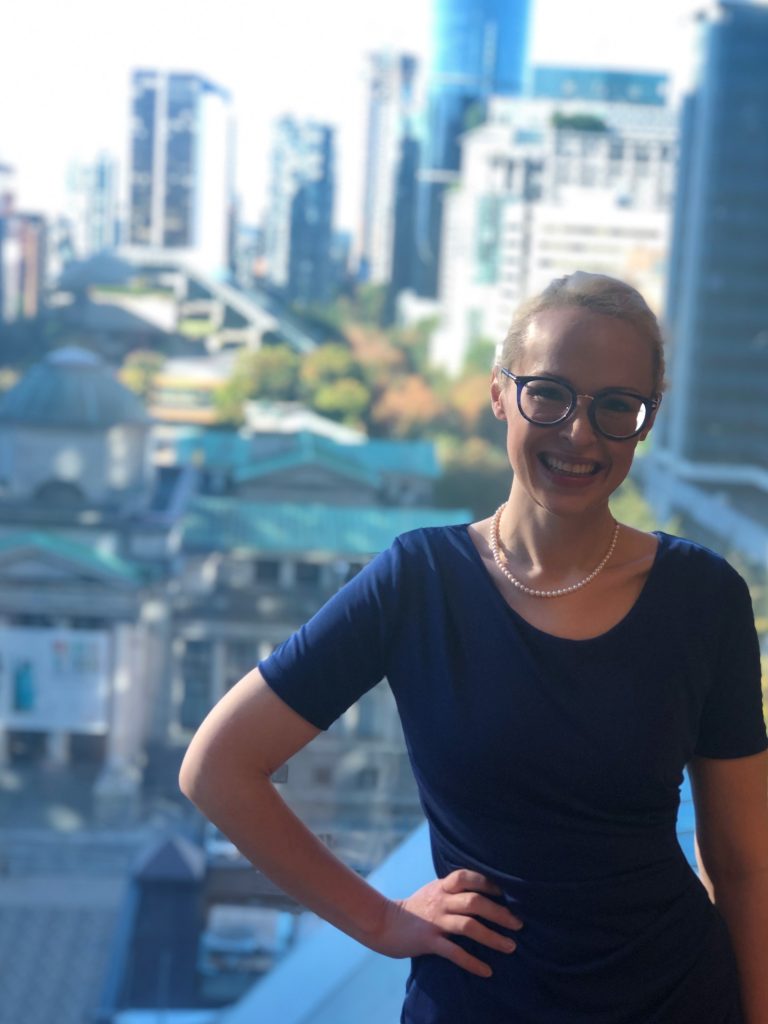 DIRECT LINE: 604-633-3822
Gillian joined Taylor Nakai Litigation LLP as an Articled Student in 2020.
Gillian graduated with a Bachelor of Arts with a double-major in Economics and French from the University of Victoria in 2012 and a Juris Doctor from the University of Victoria in 2018.
During law school, Gillian gained practical experience in international law during a co-op work term at Chandler Thong-Ek Law Offices Ltd. (now part of Chandler MHM Ltd.), a corporate law firm in Bangkok, Thailand. She also served as president of the Sports and Entertainment Law Club, and participated in the Harold G. Fox Moot, a national advocacy competition in the field of intellectual property.
Outside the office, Gillian enjoys antique collecting and couture dressmaking.